Banco Original Management Team Visited Abakus
Dec 11, 2019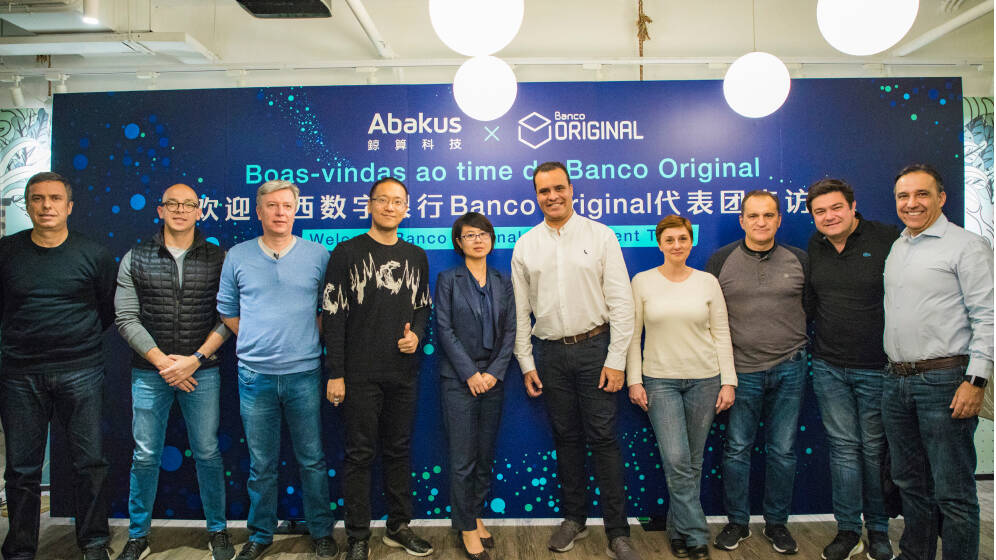 Digital Journal BEIJING--On November 28, 2019, Banco Original visited global technology group Abakus for the second time. The two sides held in-depth discussions on development of FinTech, Market Environment, business advantages and potential strategic cooperation. With the rapid development of global fintech, Brazilian fintech is also on the rise. Banco Original hope to jointly communicate and discuss business with outstanding enterprises from all over the world. At the exchange meeting, Abakus learned that what Banco Original needs is a solution that can better reach users in the digital process.
Abakus is experienced in providing technical solutions, it has been devoted to providing intelligent and digital customized solutions for financial institutions through science and technology, machine learning, AI and other technologies since its establishment. Wecash has become a significant force in the digital transformation of banks by using artificial intelligence technology to serve financial institutions. Wecash has applied mature technology solutions, unique and perfect service concepts in the financial field and traditional industries to empower financial institutions and help them achieve transformation and upgrading. In the future, it will actively explore the future development space of fintech together with the world's excellent financial institutions.
The focus of the conference was how to develop the innovation of Fintech, explored Abakus's idea and practice on such issues, and simultaneously reach broad consensus in many aspects. The two parties will be in line with joint exploration and deep cooperation in the field of Fintech, helping the upgrade of financial institutions and traditional industries to set an example of deep integration of new technology and traditional finance.
In the future, it will be a win-win cooperation for technology companies and banks to actively carry out the fintech technology innovation, and this business model will soon expand around the world and also represents a new trend in the development of global fintech.