Setubal Family Office from Brazil Visits Abakus' China Office to Seek for Cooperation
Jan 17, 2020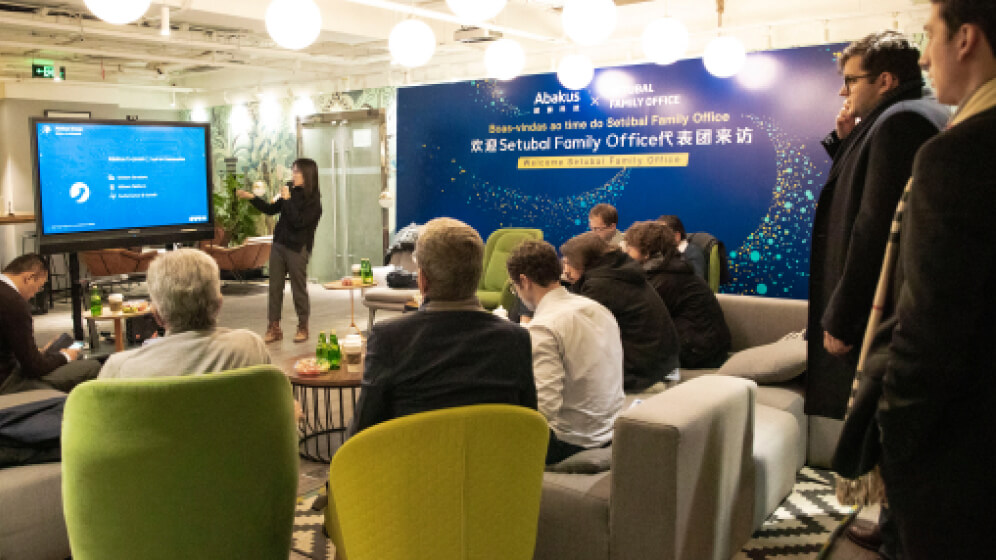 Digital Journa On January 10, 2020, the Setubal Family Office delegation from Brazil visited Abakus' China Office and met with Abakus' Founding partner Liu Beibei. The two parties carried on in-depth exchanges over diverse fields, including finance, technology, globalization and so on.
Both parties have a diversified business layout worldwide. The Setubal Family is the controlling shareholder of Itausa (BOVESPA: ITSA4.SA), ranking 366th on the Forbes list. Its investment covers a wide range of fields, such as finance, health, chemicals, and fashion.
Abakus has businesses in the areas of FinTech, New Retail, Intelligent Space, Neuromorphic Chips, Robotics, Education, etc. Moreover, it has a cumulative number--160 million-plus--of users and the company has a valuation of over 3 billion USD.
As the two key emerging markets, China and Brazil are at a critical stage of development and transformation. Brazilian and Chinese enterprises have increasingly frequent exchanges and closer cooperation with each other and have tremendous potential in this aspect in the future. In the future, both parties will explore the application of technology in the financial field on the premise of complementary advantages, and provide users with intelligent and professional services.